With graduation only a month away, I've started thinking about the books I want to read when I won't have papers to write and other assignments to turn in. One of the funny (but true) facts about being an English major is that there is hardly time to read everything you want to. Therefore, I've been collecting suggestions from professors and English major friends and here is the list I came up with.
1. The Road Cormac McCarthy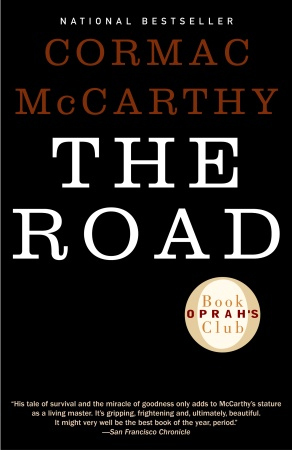 I cannot even begin to explain how badly I want to read this. The English professors and students at my university constantly talk about it, and I've enjoyed the other McCarthy pieces I've read– All the Pretty Horses and the play The Sunset Limited. I've heard The Road is rather violent (even the movie trailer is scary), but it's dystopian/apocalyptic so I will probably love it. 
2. Till We Have Faces C. S. Lewis
I'm not really sure what to expect with this book, but my best friend (who knows me quite well) promises I will love it since I love ancient myths. For C. S. Lewis books, I feel like it's usually hit or miss (since I'm not a huge fan of the Narnia books), but I did like what I read of The Screwtape Letters.
3. Crime and Punishment Fyodor Dostoyevsky
I started reading this book for a Russian lit class I took and would have finished it if there had been time. Since the story is from the perspective of the murderer, readers know the answer to the mystery from the beginning but are able to watch it unfold to all of the other characters. Like Notes from the Underground (which is fascinating!), Crime and Punishment explores human nature and corruption. From what was discussed in class, I got the impression that this book has a similar tone to Les Miserables.
4. Life of Pi Yann Martel
I mainly want to read this because I am obsessed with the film. I like a lot of movies, but if I had to pick an ultimate favorite in terms of screenplay, acting, and artistry, it would be this one. I love the interesting perspective on religion and, of course, the philosophical implications of the ending. Hopefully, the book will be as good, if not better!
5. Their Eyes Were Watching God Zora Neale Hurston
I read a short story called "Sweat" by Zora Neale Hurston for my English II class a few years ago, and it made me want to read more of her work. Their Eyes Were Watching God is well-known and another favorite among English professors.
6. Moby Dick Herman Melville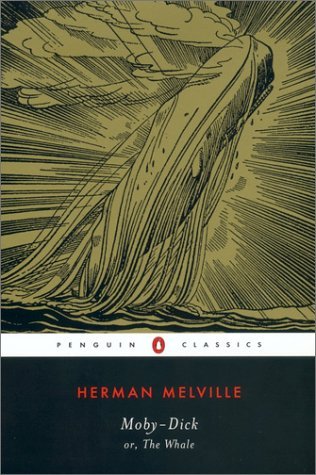 I know Moby Dick is supposedly a big deal, but I never really cared about reading it myself until I saw the trailer for the film set to come out next year. Basically, I love anything that has to do with the sea and sea creatures and sailing and whales. If I were going to pursue further scholarship in grad school, I might study the co-relation of whale vs. man themes in literature like Moby Dick, The Old Man and the Sea, and the biblical narrative of Jonah.
7. Love in the Time of Cholera Gabriel Garcia Marquez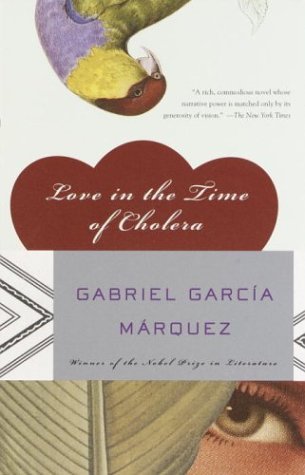 In English II, I read Of Love and Other Demons, which is another Marquez novel about a twelve year-old girl accused of demon possession and a thirty-something year-old priest who has an affair with her. I know it sounds like the most twisted book ever, but I learned so much about literary analysis from that experience. Hence, I am determined to subject myself once again to the amazing power of Marquez's imagery, symbols, and magic realism (which is, like, the coolest thing ever).
8. Jane Eyre Charlotte Bronte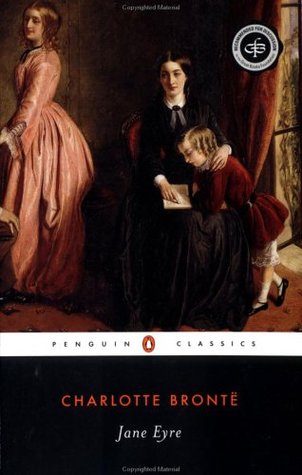 I am not entirely sure why I added this, but I know it's immensely popular so I feel like I need to read it and form an opinion on it. Also, if I'm not mistaken, it's about a slightly crazy woman, which sounds intriguing from a feminist literary theory perspective. Is she insane from the patriarchal perspective only? Does it represent how women are viewed by men in society? So much to find out!
I'm pretty sure I will start with The Road, but after that, I'm not sure which book will come next! And if I feel like it, I may do a review. 
Have a blessed week.
Is. 41:10